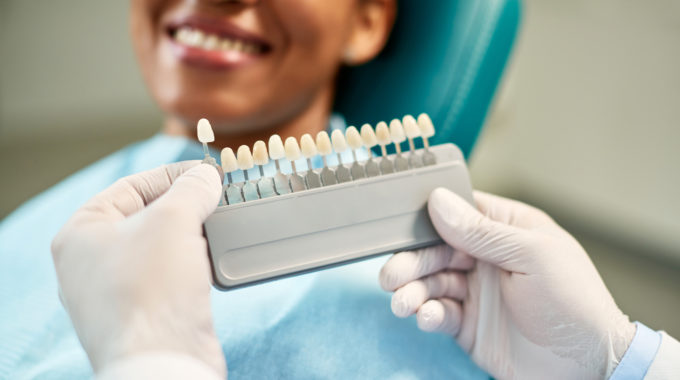 So you want to get Veneers?
Adults often find veneers to be a quicker and easy alternative to improving their smiles imperfections. In many cases, getting veneers can be compared to instant repairs. Fixing tooth chips, stains, and even teeth that have discolored enamel are all benefits to a patient receiving porcelain veneer treatments. Some patients choose veneers because they're used to close gaps and spaces between your teeth, fix alignment issues, and change the overall shape and appearance of your tooth. When a customer chooses to go the veneer route of fixing their smile, they'll often notice that the downtime is very close to none. Typically it takes as little as 14 days after your initial consultation for your cosmetic dentist to fabricate your custom smile.
The procedure is minimally invasive, and many to all patients report zero pain or discomfort as it is being performed. Veneers do not ruin your natural teeth, as they are tightly fitted onto your existing smile, and there is no shaving or trimming down of your natural tooth before we begin the treatment. Dental Veneers are also said to be extremely low maintenance since they are non-porous, they resist permanent stains much easier and cavities don't stand as much of a chance as opposed to regular tooth enamel. You'll still have to brush and floss at least twice a day (as you already do) to maintain good oral health. If you take good care of your veneers, they can last you upwards of ten to seventeen years!
When a veneer is bonded to your tooth, the porcelain component is almost completely undetectable and highly resistant to all the tasty things we love- like coffee, tea, and red wine. This cosmetic procedure is also a great option for those who want to improve their smiles without changing their bite-size.
We offer Porcelain Veneer treatment at Pleasant St Dental – give us a call to set up your appointment!"