Periodontics & Laser Dentistry
Periodontal diseases are ongoing infections of the gums that gradually destroy the support of your natural teeth. Dental plaque is the primary cause of gum disease in genetically-susceptible individuals. Bacteria found in plaque produce toxins or poisons that irritate the gums. They may cause them to turn red, swell, and bleed easily (although sometimes these symptoms aren't present and it is usually painless). If this irritation is prolonged, the gums separate from the teeth causing pockets (spaces) to form. Plaque can also harden into a rough, porous substance known as calculus (or tartar). This can occur both above and below the gum line.
As periodontal diseases progress, the supporting gum tissue and bone that holds teeth in place deteriorate. If left untreated, this leads to tooth loss. This disease damages the teeth, gum, and jawbone of more than 80 percent of Americans by age 45.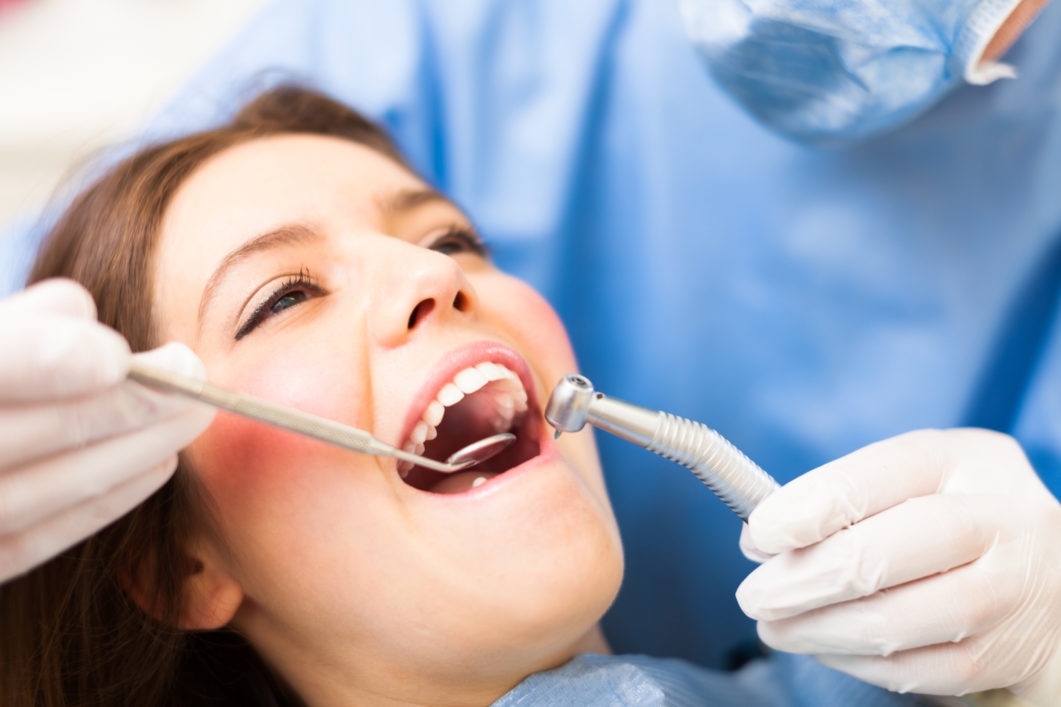 How we address periodontal disease:
Scaling & Root Planing
The initial stage of treatment is usually a thorough cleaning that may include scaling to remove plaque and tartar deposits beneath the gum line. The tooth roots may also  be Planed to smooth the root surface allowing the gum tissue to heal and reattach to the tooth. In some cases, the occlusion (bite) may require adjustment. Antibiotics or irrigation with anti-microbials (chemical agents or mouth rinses) may be recommended to help control the growth of bacteria that create toxins and cause periodontitis.
In some cases, We may place antibiotic fibers in the periodontal pockets after scaling and Planing. This may be done to control infection and to encourage normal healing.
When deep pockets between teeth and gums are present, it is difficult to thoroughly remove plaque and tartar. Patients can seldom, if ever, keep these pockets clean and free of plaque. Consequently, surgery may be needed to restore periodontal health.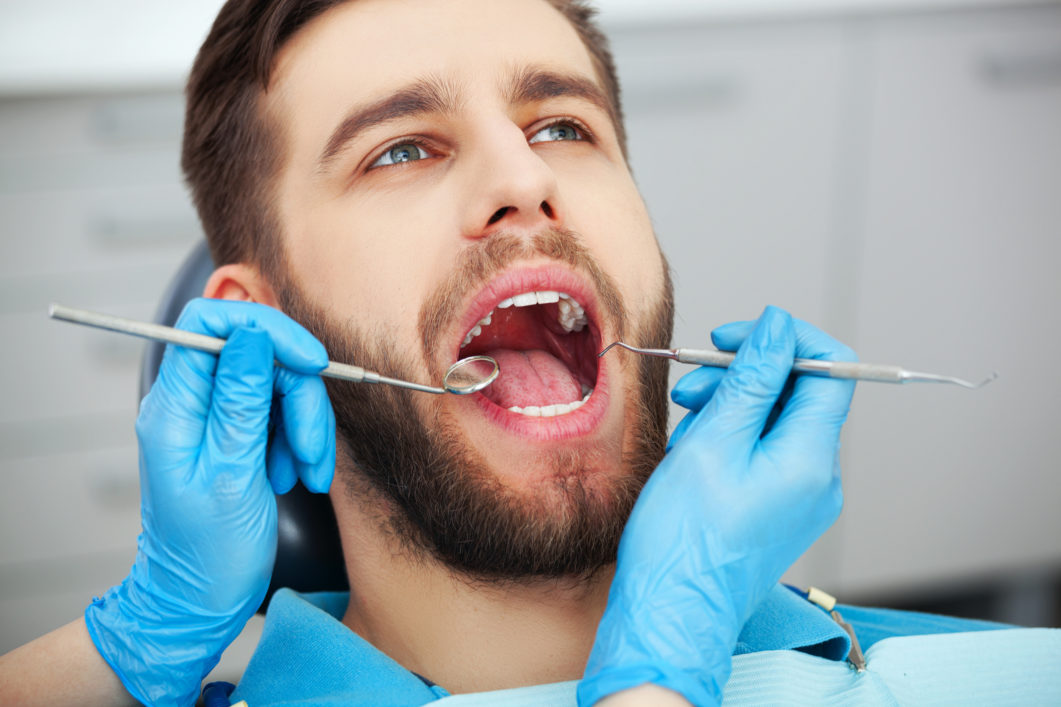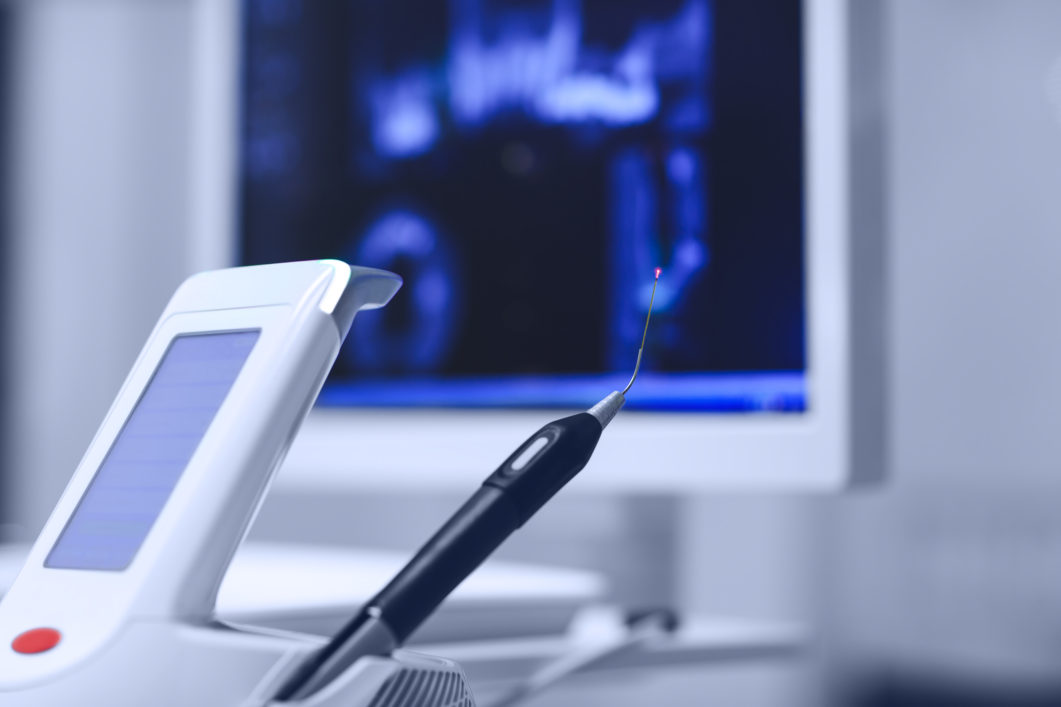 Laser Periodontal Procedures
Another recent development in periodontal treatment is the use of laser to regenerate tissue. Utilizing the body's own natural ability to "heal itself", our team of Drs. Duong and Katz and the highly trained hygienists utilize the BioLase™ for the Laser Assisted Periodontal Therapy (LAPT™). Performed without a scalpel and sutures, LAPT™ creates an environment for regeneration of the tissues around your teeth (gum, bone, cementum, ligament) that are lost due to periodontal disease.
The laser therapy works by targeting only diseased gum, which it discerns by the color. Diseased gums are darker than healthy gums. The laser is then used to agitate the healthy tissue, encouraging it to reattach to the bone. Because of the regrowth of this connective tissue, there is also a much lower chance of gum disease returning than with traditional surgery. Due to the ability of the laser to target and remove only diseased tissue, Drs. Duong or Katz are able to help restore you to health with no post-operative pain and fewer side effects and risks than traditional surgery. This is in conjunction with a detailed homecare program that is described below.