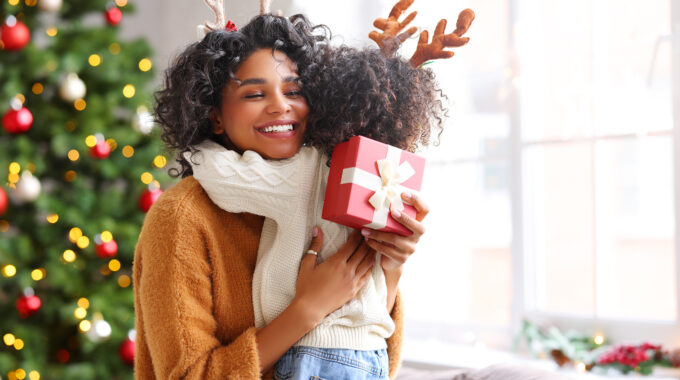 Bright Lights and Healthy Bites
We know that December can be a hectic month for many individuals – between finding the perfect gift, prepping holiday meals, and all the family get-togethers – visiting the dentist might be the last time on your to-do list. But it's the last chance to start the new year off with a smile you love and a great gift to yourself!
Cosmetic Dentistry
Do you avoid obligatory family photos because you're insecure about your smile? Let us help. Cosmetic dentistry is more accessible than ever, with many solutions to address any areas you wish to fix. Whether you are looking for a significant change, such as veneers or something as simple as teeth whitening for that extra brightness before visiting friends and family, we have all the tools to give you a photo-ready smile.
Consistent Oral Hygiene
About half of adults in the United States don't see the dentist as regularly as recommended. You're off to a great start if you've come to see us this year! We suggest coming in for a cleaning twice a year, and it's never too late to start. Get a regular cleaning to check your teeth' health and determine a proper care routine for your teeth. Each individual's teeth are unique and so are their needs.
Give the Gift of a Healthy Smile
Nothing says you care like the gift of a healthy smile. While your little ones might find toys more exciting, a new toothbrush with their favorite character in their stocking is a great way to add some fun to brushing. Make sure to include yourself on the shopping list! Make an appointment to treat yourself to a smile you love too.
For more information or to schedule a consultation, please contact us or click here for a complete list of our services.