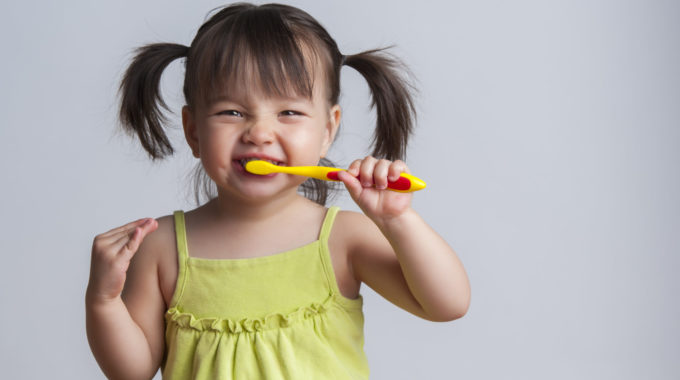 When we think of summer, our minds wander to splashing in the pool, ice cream from the local shop, and fireworks shows. Not necessarily our dental routine. However, we have to make sure that we – and our kiddos – are keeping up with oral hygiene.
Establishing consistent dental care for children is so important. It can be easy to forget to brush when they sleep in late or fall asleep in the car after a long day at the beach. However, routine is vital to help maintain those habits into adulthood. Brushing becomes even more critical in the summer since all those yummy treats we love are filled with – you guessed it – sugar! We know it can be hard, but keep an eye on your intake with items such as:
We won't ask you to cut sugar out completely (we aren't monsters), but there are some ways to decrease the effect sugar will have on your teeth in the long run.
Get the Most Out of Your Brush Time
Train your little ones to see brushing as a fun activity and not a chore. Brushing together will make the experience more fun, and you will get a little extra time together every day. 
Ensure they are brushing for a full two minutes twice a day. 
School may not be in session, but they can still learn! Guide your little ones' hands to teach the motion of flossing. That way, muscle memory will start to develop and make the action second nature. 
We always encourage utilizing fluoride toothpaste for maximum benefit. Tubes these days are outfitted with the latest characters, so let your children pick their favorite one. Any extra positive association with brushing is a plus.
Set Up For Success
Make an appointment early before going back to school for a fresh and healthy smile. We recommend six months between cleanings for all ages. With so many things to worry about in today's day and age, the health of your child's teeth isn't one of them. Instilling proper dental care will set them up for a lifetime of healthy smiles