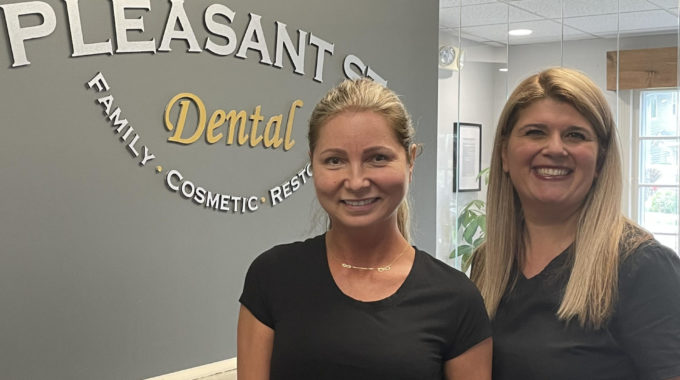 Happy Dental Assistants Appreciation Week!
Celebrating Dental Assistants Appreciation Week
The first week of March is Dental Assistants recognition week! Our team of excellent assistants includes Ania, Tiffany, and Erica. These three are Certified and licensed and have been with the office for many years. While assisting Dr Duong and Dr Katz chair side, they utilize their knowledge and skills to alleviate patient fears and anxieties. After all, a super hero is nothing without their sidekick. These three women are tremendous assets to our office staff. They help perform various procedures, performing suction, managing the instruments, taking impressions, taking X-rays, setting up and breaking down rooms, cleaning and sterilizing equipment and helping keep patients comfortable. A dental assistant also has the capability to assist our dental hygienists with performing dental cleanings, screenings, and assessing for dental issues.
A Day in the life
At Pleasant Street Dental, Ania, Tiffany and Erica help to prepare Dr. Duong and Dr. Katz for all of their daily appointments or procedures. They pride themselves on giving patients personal interaction and satisfaction with valuable dental services to make your dental visit as comfortable and enjoyable as possible. They are certified and experienced in all patient care procedures as well as record keeping, and scheduling follow up and future procedures or appointments. To be a successful dental assistant, you must possess strong administrative skills, communication skills, strong customer service skills, and the ability to follow precise medical instructions.
Our Dental Assistants are often the first face that a patient sees before any work is done, and as we all know first impressions matter the most. We are so fortunate enough to have such bright and smiling faces greet our patients every day. Being kind and compassionate is a must, which is why being personable and having good communication skills is so important. Our ladies will get the patients comfortable, and as they settle in they'll prepare them for their checkup or dental procedure for their visit. They're great listeners, and will go over any concerns or comments that their patient has as soon as the doctor arrives.
Dental Assistants also have the ability to perform tasks that include adjusting or repairing oral components such as fillings, extractions, dental crowns, porcelain veneers, Invisalign treatments, bridge repairs, attachment repairs and more. Since they are educated in the art of impressions this means they can fit all of our patients for their customized night guards, as well as sports guards for their after school activities. In short, there is really nothing these three can't do.
It's safe to say that if we didn't have our team of wonderful Dental Assistants over at Pleasant Street Dental, our practice would not exist. We thank Ania, Tiffany and Erica each and every day for their wonderful customer service skills while always being team players in the office, helping in any which way they deem fit. If you see these three ladies in and around the office this week, make sure to say "Thanks" or give them a friendly wave.
Give us a call today to schedule your next appointment at Pleasant St Dental, you just might hear one of these friendly voices on the opposite end of the phone!