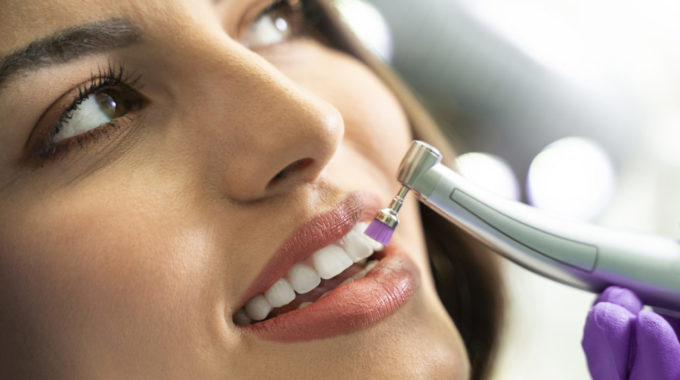 National Dental Hygiene Month 2020
October is National Dental Hygiene Month! According to the CDC, dental hygiene refers to the practice of keeping the mouth, teeth, and gums clean and healthy to prevent disease. Dental hygiene is essential for optimal oral health and as we mentioned in last month's blog, it may affect other aspects of our health, too!
What is a Dental Hygienist?
When you think of dental hygienists you probably think teeth cleanings, but they have many other responsibilities, too. The American Dental Hygienists Association (ADHA) defines dental hygienists as oral health professionals who are responsible for preventing and treating oral diseases. This can include taking x-rays, taking your blood pressure, examining your mouth, and assessing your overall health. It is important to regularly see your dental hygienist and dentist because they use special techniques, instruments, and their professional training to remove plaque buildup via tooth scaling and tooth polishing using .
How to Practice Good Dental Hygiene
Going to the dentist is only one part of maintaining good oral health and there are many things you can do at home. Mayo Clinic provides several great tips for good dental hygiene:
Brush your teeth twice a day.
Take about two minutes to do a thorough job.
Don't forget to clean your tongue, which harbors bacteria, with a toothbrush or tongue scraper.
Use a fluoride toothpaste and a soft-bristled toothbrush that fits your mouth comfortably.
Consider using an electric or battery-operated toothbrush to reduce plaque more effectively.
Always rinse your toothbrush with water after brushing. Store your toothbrush in an upright position and allow it to air-dry until using it again.
Replace your toothbrush every three months
Don't forget to floss! Read our flossing tips here.
Utilize Your Dental Benefits!
Most dental insurances will cover two cleanings and exams per year at little or no cost. Check our website to see if your insurance is in-network or call us if you are unsure about your coverage. If you don't have insurance, we also offer financing options!