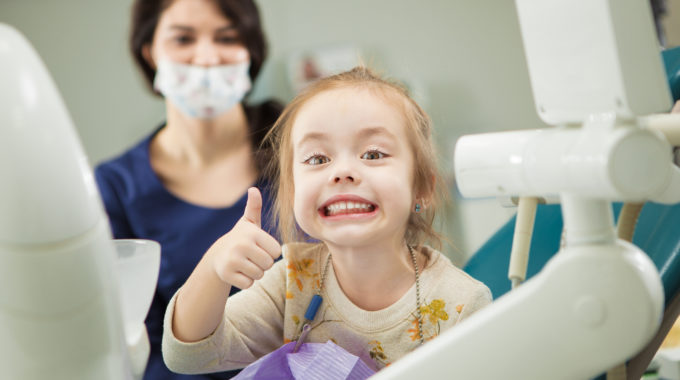 To our amazing parents and their kiddos,
The summer months are a great chunk of time to set up your child's yearly dental exam.
Scheduling important visits like a dental exam are a good way to end the school year.
This sets your little one up in a better position to start the new school year with a fresh set of pearly whites! When you introduce a child to a pediatric dentist at a young age, it allows them to become more comfortable,
quicker. By demonstrating good dental habits, it will get your child used to the thought of going to see
a dentist once or twice a year.
Teaching your child that it takes two minutes to thoroughly brush your teeth, and about two minutes to floss is a great rule of thumb. You can always make brushing their teeth at home fun by adding in some yummy flavored toothpaste, or a toothbrush with their favorite cartoon characters on them. PLEASE NOTE, that any child brushing their teeth at home requires supervision, as it is common for children to want to swallow their tasty toothpaste as a treat.
Bringing your kids to the dentist should be a positive experience. At Pleasant St Dental Office, we like to do this by incorporating kid-friendly advancements and enhancements into their visit. Our team of Dentists and Dental Hygienists are committed to making a difference in your child's dental hygiene. We encourage our younger patients to bring in a "friend' (a favorite toy or stuffed animal for moral support, or, in today's world-their iPads). One of the plus sides to bringing your child to Pleasant St Dental is that we offer Laser Dentistry, virtually "no shots", "no drilling", and "no pain". We want to ensure our patients that come into the office feel comfortable and taken care of.
A trip to a dentist can put forward a lot of unnecessary stress, and we're here to make sure that doesn't happen during your routine dental exam. Scheduling frequent dental examinations is also important to keep up with your child's mouths maintenance, so that we can prevent any issues that could potentially pop up in the future. Children are prone to cavities, because softer, more sensitive teeth are easier to hold and trap in the sugars that cause them.
Learn more about how our kid-friendly alternatives can make your trip to our office more enjoyable, here!

Sincerely,
Dr Duong, Dr Katz, and the entire Pleasant St Dental team