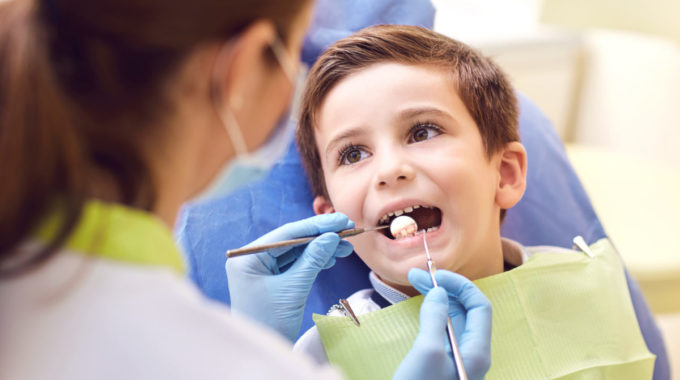 Back-to-School Dental Checkup
It's already August which means it is time to go back to school, even though that may look a little different this year. Although some learning will be done virtually this fall, it is still important to keep a semi-normal routine and have a healthy start to the school year. A Back-to-School Dental Checkup is the perfect time to discuss any concerns you have for your child's oral health. This is also a great opportunity to talk about developing good habits and making sure your child is brushing and flossing as they should. The best course of action is always prevention!
Some dental services that can be discussed with your hygienist and/or dentist include:
Each dental cleaning consists of a short list of questions, a thorough exam, manual removal of plaque and tartar build up, expert flossing, and consultation with the dentist as needed. If X-Rays are needed they can be done right from the chair!
Sealants are a protective barrier against decay for newly erupted teeth. We may recommend them for your child and we are happy to address any questions or concerns that you may have!
For children that play sports or are struggling with jaw pain, earaches or headaches,we can create custom teeth guards to prevent clenching and grinding, thus saving you from jaw pain and potentially cracked or worn teeth.
Invisalign is an excellent solution for teenagers with crooked teeth. These aligners are custom made to fit your child's teeth and are changed out every couple of weeks. They are clear, so there are no bands, elastics, or brackets like traditional braces. Plus, Invisalign makes it easier to keep your teeth clean!
Pleasant Street Dental in East Longmeadow, MA is now open for elective procedures, so schedule a Back-to-School Dental Checkup for your child today!